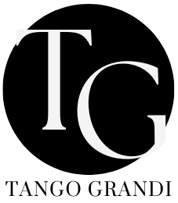 Yuyo Verde and my uncle Pichino
Tango Lyrics
In this post I want to share one emblematic tango lyric. Yuyo verde it is a song wrote in 1944 by Homero Exposito. The most famous version is for Troilo and Floreal Ruiz.
But today I would like to share with you one familiar version sing by my cousing Ariel Prat. The voice that you will listened at the beginin of the song is my uncle "Pichino" explining that my aunt Amanda wants to go out because somebody was playing tango in the street. The cassettes recorded with the voices of many integrants of my family exist because one of my uncles lived in US for many years and as the comunications in Argentina during the 70 worked so bad (and many many years after too), the family decided to sent cassettes TDK60 to my uncle telling the things that was happening in Argentina during these times...
Today should be the birthday 90 of my uncle Pichino.... who nobody know why, he presented me a "learn yourself how to dance tango book" for christmas when I was a child and did not have any idea about Tango, dance it was not a plan for me yet... even less do of tango a lifestyle.... Anyway thank you Pichino for that book!
Yuyo Verde (Green Weeds)
lyrics by Homero Expósito
music by Domingo Federico
Alleyway…alleyway…so distant…so distant…lost,
we wandered hand in handbeneath a summer skydreaming in vain…
A streetlamp…a gate…
—just like in a tango—
the two of us lost, hand in handbeneath a summer skythat has gone…
Let me weep uncontrollably,with the agèd tears of a farewell…
down where the alleyway disappearssprouted those green weedsof forgiveness…
Let me weep as I remember you
—braids that bind me to the gate—
You've gone to the land of no return,not even the green weeds of forgivenesscan bring you back…
Where are you…where are you?
Where could you have gone?
Where are my nest's feathers,
the feeling of having truly livedand that affection?
A streetlamp…a gate…
—just like in a tango—
and the tears as I weep into my handsand that summer skythat has gone…